ECO-FRIENDLY INSECTICIDES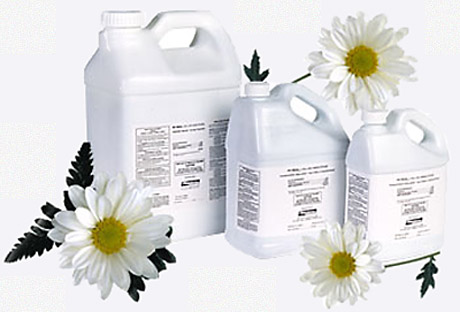 PY-TECH INSECTICIDE
Py-Tech is made from pyrethrum, a natural ingredient found in chrysanthemums. Our low odor insecticide effectively controls flies, mosquitoes and other flying insects. Plus, Pro-Tech's fully automatic application systems make using this insecticide a breeze.

▪ Low toxicity to mammals.

▪ No unpleasant odors.

▪ Can be used in any existing system.

▪ No petroleum distillate fillers.

PRICE:
$159.00 for 9 lbs.
$203.00 for 16.5 lbs.
$304.00 for 18 lbs.
Prices do not include shipping, please contact us for quote.
ECO-SMART HORSE FLY SPRAY
New, Revolutionary Green Product, EcoSMART Horse Fly Spray, is an organic fly spray that incorporates botanical natural defense mechanisms (nature's own defense) against insect attack.

▪ An organic insecticide that is safe to use around people, horses and other animals.
▪ Revolutionary patented blend of organic plant oils.
▪ Quick knockdown, kills on contact and repels flies, mosquitoes, and gnats.
▪ No skin irritation issues.
▪ Fresh botanical fragrance with no chemical odor.

Kills and Repels:

▪ Stable flies ▪ Horse flies ▪ Deer flies ▪ Face flies ▪ House flies ▪ Horn flies ▪ Mosquitoes ▪ Gnats

PRICE:
$14.95 per Bottle
$88.00 for case of 6
$85.00 for 4 or more cases
Prices do not include shipping, please contact us for quote.